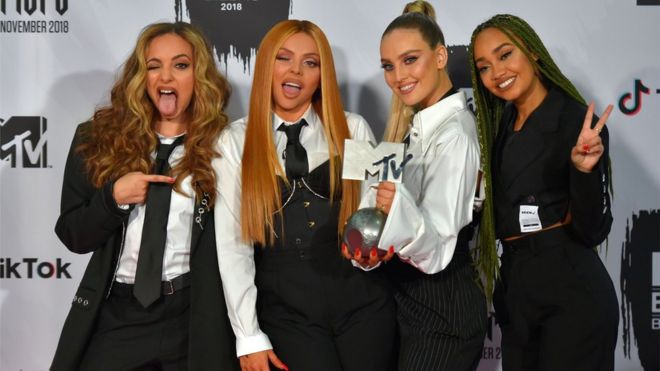 LITTLE Mix were asked by their record label to "flirt" with influential industry figures to get their music played on the radio, the band have claimed.
The British group said they were also told they shouldn't be allowed to write their own music because they are women, in yet another
#MeToo revelation.
Opening up about their experiences in the US, Jade Thirlwall said: "We went to a radio event in America, full of VIPs. Someone from the label said, 'Go and flirt with all those important men.'
"I was like, 'F*** off. Why have I got to go in and flirt to get my song on the radio?'
Speaking about their time in the industry, Jade continued: "In the beginning, we were told we shouldn't be involved in our music videos.
"One producer told us we shouldn't be writing, we should just be given songs.
Source:
The Sun