Wednesday, October 31, 2018
Here's the rub. Sources connected to the all-girl group tell us they had indeed reached out to Nicki first to get her on their hit single "Woman Like Me," but they needed a plan B when the "Queen" MC dragged her feet in submitting her verse, and then kept rewriting it.
That plan B was Cardi -- as Little Mix had also expressed interest in working with her since she was the hottest female rapper in the game. We're told LM's record label was breathing down their necks to meet the deadline, so they hit up Cardi's camp with the request.
During her instant classic
social media rant
Monday, Cardi insisted she'd been offered the Little Mix collab first, and Nicki only got it because she punted.
Our sources say Cardi turning down the deal was moot since their first choice, Nicki, eventually came through with the new verse in the nick of time.
Source: http://www.tmz.com/2018/10/31/little-mix-cardi-b-nicki-minaj-woman-like-me-verse-beef/
Monday, October 29, 2018
— Pop Crave (@PopCrave) 29 de octubre de 2018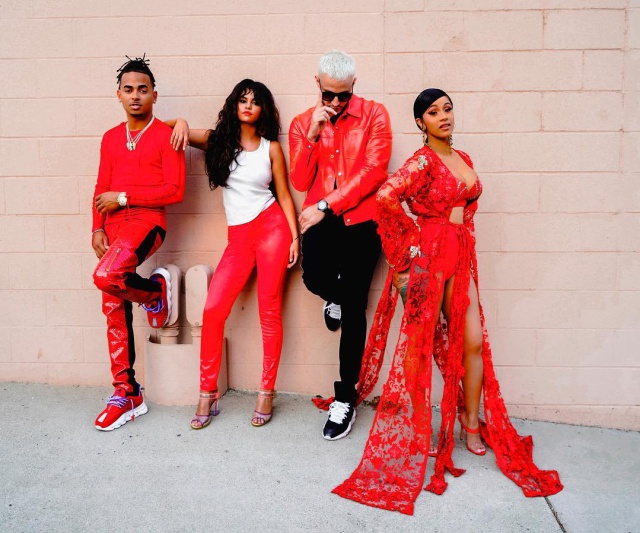 Who you wanna see on the Taki Taki remix????

— DJ SNAKE (@djsnake) 29 de octubre de 2018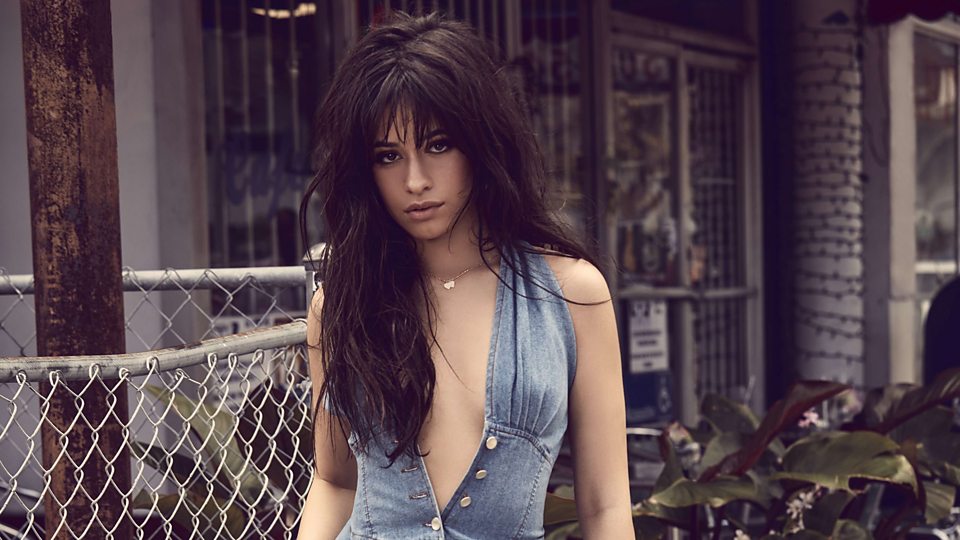 — camila (@Camila_Cabello) 29 de octubre de 2018
— Rita Ora USA (@RitaOraUSA) 28 de octubre de 2018
Hot 100
#1 Girls Like You (=) [6x #1]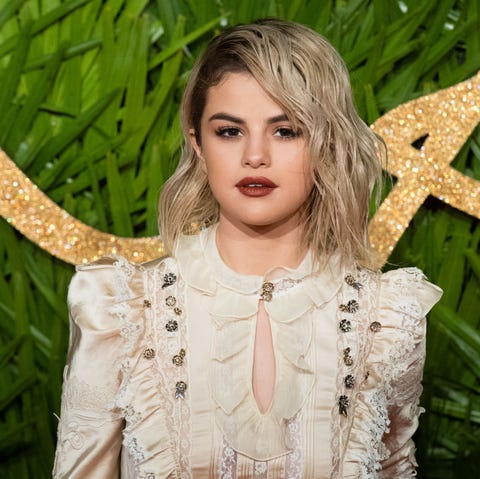 — Pop Crave (@PopCrave) 29 de octubre de 2018
Official Singles/Albums Chart Update Top 100
Source: OCC
Top 100 Singles
1 Lady Gaga & Bradley Cooper - Shallow (17,318)
2 Calvin Harris & Sam Smith - Promises (14,774)
3 Little Mix feat. Nicki Minaj - Woman Like Me (14,324)
4 Rita Ora - Let You Love Me (13,210)
5 Marshmello feat. Bastille - Happier (13,006)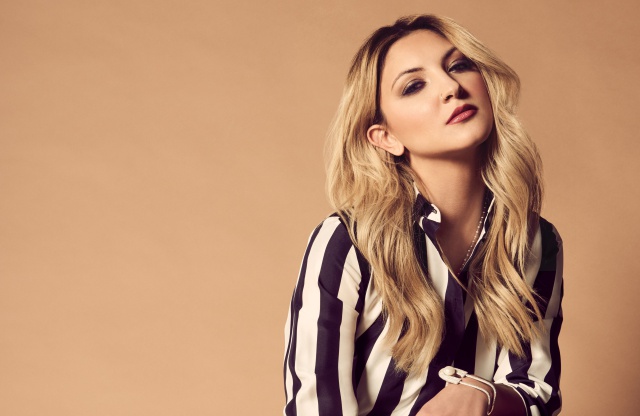 So I'm gonna put out 7 songs in January. And I'm calling it

#innermonologue

... telling you this NOW so you can all hold me accountable. So I can't hide. I love you guys. Let's do this thing.

— Julia Michaels (@juliamichaels) 28 de octubre de 2018
Hola

mañana a las 18:00 saldrá "Di mi

nombre", cap. 8 de la historia de El Mal Querer.

Es una canción hecha en base a las melodías tradicionales de tangos de la Repompa de Málaga y un video inspirado por La Maja de Goya.

💖💖💖💖 q ganas d compartirloooo deu meu

pic.twitter.com/NtEn6nbdjG

— R O S A L Í A (@rosaliavt) 29 de octubre de 2018
Lady Gaga
and Bradley Cooper's
A Star Is Born
soundtrack holds steady at No. 1 on the Billboard 200 albums chart for a third week, earning 109,000 equivalent album units in the week ending Oct. 25 (down 24 percent) according to Nielsen Music. Of that sum, 61,000 were in traditional album sales (down 30 percent).
A Star Is Born
is the first soundtrack to spend its first three weeks at No. 1 in more than 10 years. The last title to do so was the soundtrack to the Disney Channel TV movie
High School Musical 2
, which ruled for its first four weeks (Sept. 1-Sept. 22, 2007). The last
theatrical
film soundtrack, like
A Star Is Born
, to score its first three weeks at No. 1 was
Bad Boys II
, which spent its first four weeks atop the list back in 2003 (Aug. 2-Aug. 23, 2003).
Source:
Billboard
Music-wise, we can expect a lot more coming soon as well. [...] there are also two other songs coming out by the end of this year."
Bubbling with joy, we asked the most important question of the day. Will an EP follow soon? Or maybe even…an album? "An album for sure. I have been working on an album. And it is probably coming out for sure next year."
Source:
https://celebmix.com/exclusive-ava-max/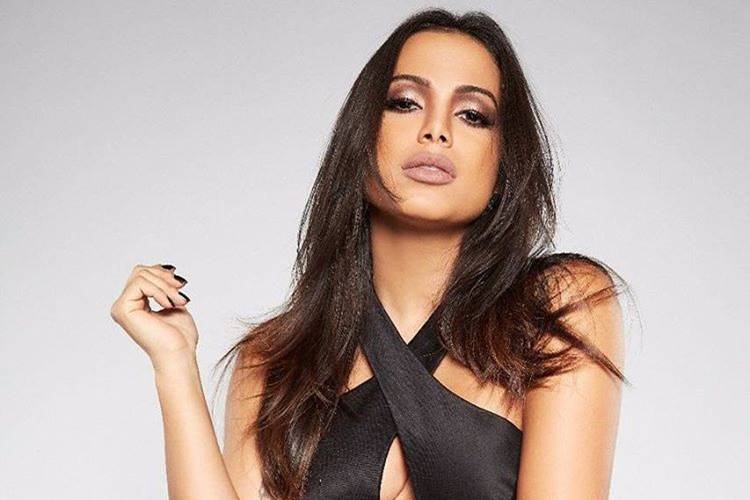 — DJ KHALED (@djkhaled) 29 de octubre de 2018
— Lady Gaga Now 🌟 (@LadyGagaNowNet) 27 de octubre de 2018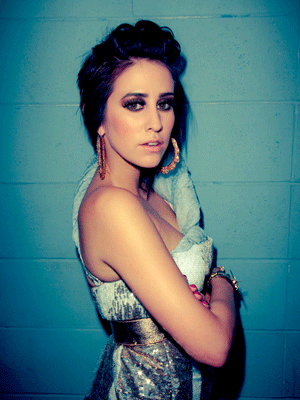 — dev (@devishot) 28 de octubre de 2018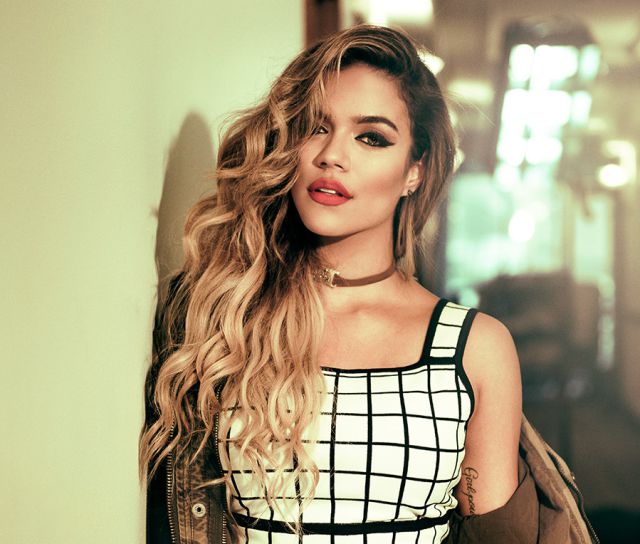 Una publicación compartida de

KAROL G

(@karolg) el
— MARTIN GARRIX (@MartinGarrix) 29 de octubre de 2018
Saturday, October 27, 2018
He has produced this songs:
Hotter Than Hell
IDGAF
Garden
Thinking 'Bout You
No Goodbyes
Begging
Bang Bang
Want To
Last Dance