Nelly was in a recording and writing session with
Jeff Gunn
,
Emmanuel Jal
and
Ian Koiter
at the Orange Studios in Toronto. Source of this info below plus a photo of the quartet.
Jeff Gunn @JEFFGUNN1
Inspiring recording and song writing session with @NellyFurtado @EmmanuelJAL and Ian KOiTeR at Orange Studios

Emmanuel JAL @EmmanuelJAL
@Paul_Lindley Am studio doing a song with Nelly Furtado it's off the hook.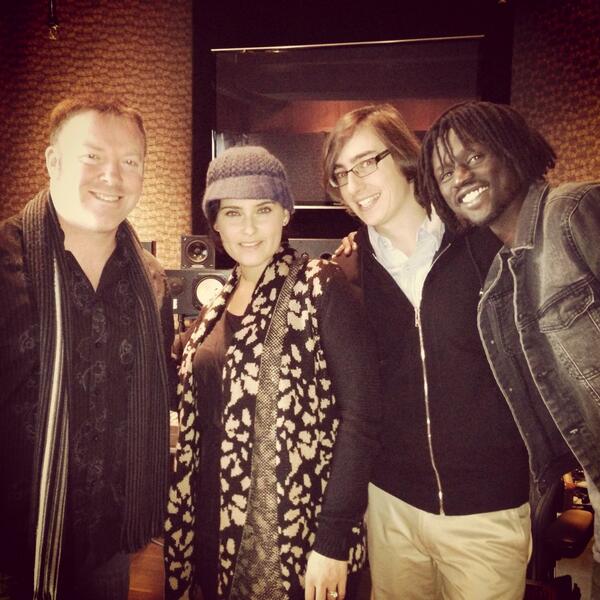 Source:
https://twitter.com/Mimi_Aims/status/432731848062402560/photo/1